C'est un paquet tout-en-un avec toutes les fonctionnalités de XMind, XMind Pro, et Plus. Vous pouvez utiliser les fonctions payantes après l'achat de XMind Pro et introduire votre numéro de licence.
La dernière version est XMind 8. Langue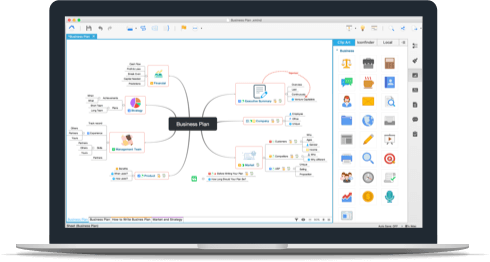 Learn More about XMind 8
More Improvements
High resolution display support.
Import & Export to OPML, Lighten file.
Import Novamind maps.
Resource Manager.
Improved XMind Cloud.
Support manual layout.
Support adding idea groups in Brainstorming mode.
Redesigned file encryption function and password hint supported.
New Audio Notes operation interface.
Optimize export function and add recent list.
"Insert image from IconFinder" interaction optimization.
Reorganized context menu.
Preferences interface optimization.
"Numbering" usability enhancement.
Keyboard shortcuts optimization in Walkthrough Mode Presentation.
Enhanced template management UI.
Many other minor improvements.
Need Professional Features?
Most of the executives choose XMind Pro at work. With XMind professional features, think through projects and challenges more completely, and reach clarity on issues faster.