What Makes XMind Different?
Millions of People choose XMind because of its awesome usability, friendly interface, and excellent features.
Mind Mapping
Productivity is what matters most.
Mind Map structure in XMind contains a root in the center, with main branches radiating from it. Besides the basic Mind Map structure, XMind also offers Org-chart, Tree-chart, Logic-chart, etc. These charts will play important roles under various circumstances. More importantly, all these charts can be used within one map!
Business Charts
Extremely helpful for business elites.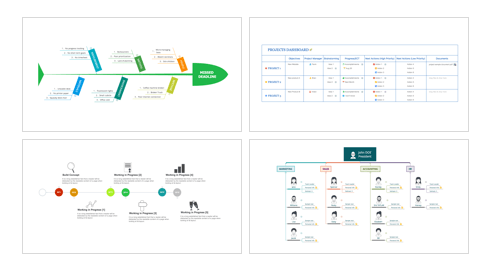 XMind offers four amazing structures to help business elites release pressure and improve efficiency. Fishbone Chart visually organizes causal relationships among complex ideas/events. Matrix makes the in-depth comparative analysis for project management possible. Timeline tracks milestones and schedules in chronological order. Org Chart easily presents an overview of an organization.
Brainstorming
All thoughts flow into your map.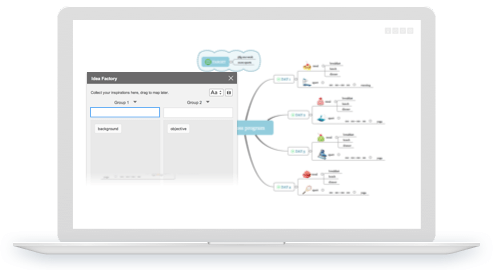 The new brainstorming mode allows you to classify inspirations in Idea Factory by groups. It enables you to discover clues by evaluating, organizing and connecting your thoughts. Then the solutions hidden will surprise you. The full screen mode helps build a stress-free scene for you to pay all attention to sparkles in your mind.
Presentation Mode
Better presentation experience.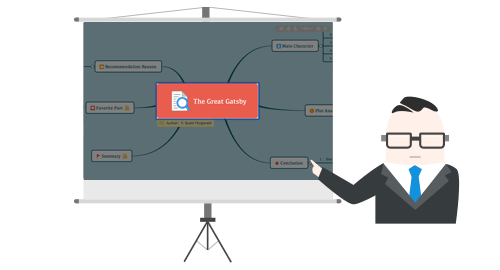 XMind has a very powerful and helpful presentation feature. The Walk Through presentation mode enables you to view & present your ideas from topic to topic and get focused on each particular topic with the help of the darkened background.
Slide-based Presentation
Ease your show.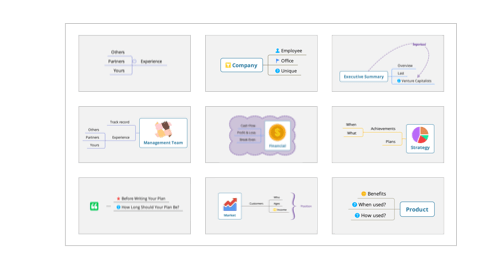 With our new slide-based presentation, creating, presenting and sharing presentation become easier than ever. Just select the target topic and click the plus button and a new slide will be created automatically. Mind mapping and presenting are harmoniously integrated in one software now.
Gantt View
Use both advantages of mind map and gantt chart.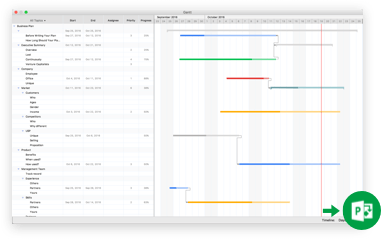 Effortlessly converting Mind Maps to Gantt Charts is one of the trump cards of utilizing XMind in project management. Gantt View shows start date, end date and progress of every task. With beautiful interface, fluent interaction, and improved usability, complex operations can be done directly on this view.
Fresher workspace UI
Render your work more efficient.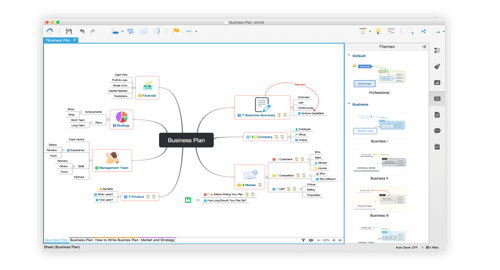 XMind 8 has a fresher look and feel. When editing, you can quickly open, close and switch views with just one click. This feature increases your work efficiency and improves your mind mapping experience enormously.
Brand New Clip Art
Decorate your maps.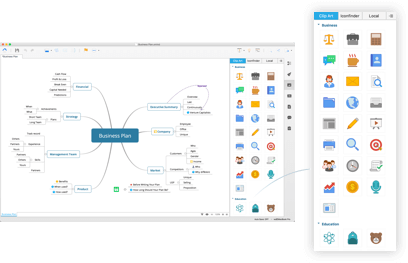 The cool new clip art library helps you decorate your mind maps with ease. To express your thoughts visually, we bring up to 109 newly designed and grouped clip arts in XMind 8. With our brand new clip arts, you can make a more intuitive mind map.
New Useful Templates
Ready for you, save your time.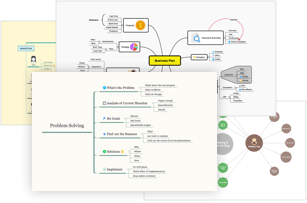 Get started with an assortment of ready-made and useful mind map templates. It's easy for anyone to create beautiful mind maps using XMind. Time to use mind map templates and save tons of time now. Most importantly, all templates are FREE!
Working with Office/PDF
Communication is simple and easy.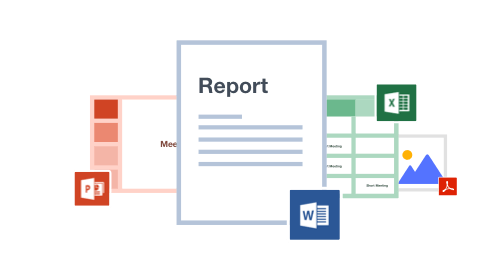 Want to capture the sparkles of your mind and organize them in a structured way when preparing for a meeting or report? Luckily, with XMind, all these can be done easily by simple clicks. You can then export your fruit of work to Office/PDF instantly to facilitate your meeting/report. The export options range from Word, PowerPoint, Excel, PDF, RTF, HTML, Plain Text, to PNG, JPEG, GIF, BMP, SVG, etc.
Mind Toolbox
Best for Office collaboration.
Relationship
Boundary
Summary
Marker
Label
Note
Comments
Callout
Information Card
Save to Evernote
Collaborate with note-taking tool.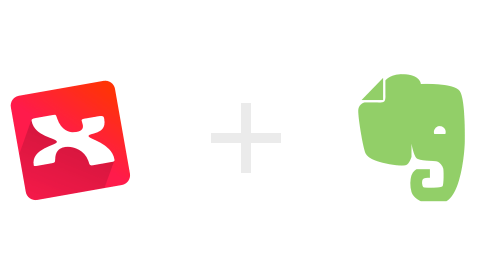 Save your map as an Evernote note and share it so as to collaborate with others on a project more conveniently. You can save your map to the most popular note-taking tool as a large image, outline text, or even the .xmind file itself.
Themes & Fonts
Beautify your maps.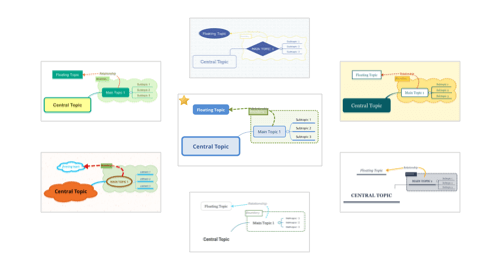 XMind packs 10 amazing fonts to beautify your mind maps magically. All our fonts are open-sourced and cross-platformed, which ensures the pretty look of your mind maps on both Mac/Windows. Tens of new themes bring incredible experiences for everyone.You can design your own themes with the Advanced Theme Editor.
60,000+ Pretty Icons
Make a more intuitive mind map.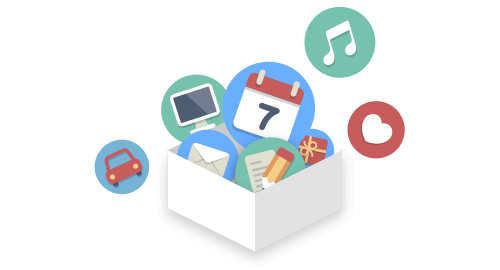 As the saying goes, "Pictures are worth a 1000 words." Right images make a more intuitive mind map. XMind enables you to search and drag more than 60,000 icons of various styles directly from Iconfinder.com, the biggest icon library in the world.
More Features
Local Network Sharing
Drill Down
Multi-page Print
Map Merge
Map Shot
Advanced Filter
Powerful Search
Audio Notes
Encrypt with Password
SVG
Online Mind Map Library
Templates
Clip Art
XMind Resource Bundle